Bitcoin, the de facto leader of all cryptocurrencies, will be entering the month of November this 2022 with trading price that is severely subpar with what it had the same month last year.
The digital asset achieved a milestone on November 10, 2021 when it attained its all-time high (ATH) value of $69,044 which pushed its total market capitalization to over $1.2 trillion.
The crypto, however, has suffered great losses since then, losing 72% of its ATH as it continues to struggle to initiate a bullish run.
At press time, according to tracking from Coingecko, BTC is trading at $19,341 and is down by over 68% on a year-to-date basis. Its market cap was also affected by the severe price dump, plummeting all the way down to $371 billion.
But despite all of these, Bitcoin was still able to keep its status as the largest cryptocurrency in terms of overall valuation.
It also continues to show its dominance, outperforming almost all major assets for the third quarter of 2022.
Crypto Juggernaut Steady Despite Bearish Market
Coingecko, a digital currency price and information data platform, recently released an update as to how Bitcoin and some major assets as well as fiat currencies performed three months after the first half of 2022.
The analysis involved the market capitalization of BTC, US Dollar Index (DXY), Crude Oil, Gold, Japanese Yen and iShares 20+ Year Treasury Bond ETF (TLT).
Among all the assets involved, only DXY managed to tally gains, increasing its market cap by 7% during the 3rd quarter of the year.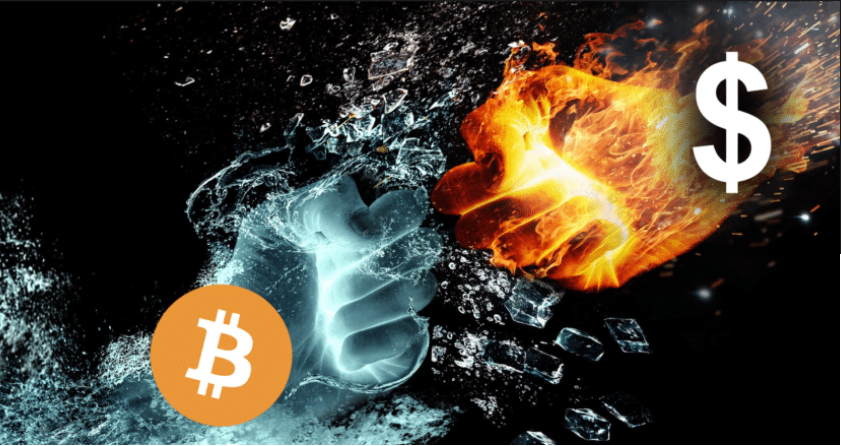 Image: CoinCentral
Bitcoin, ranking 2nd behind the US Dollar Index, had its overall valuation dip by 1% over the last three months.
Despite the drop, the cryptocurrency managed to buck its current bearish market to perform better than crude oil and gold as well as TLT and the Japanese Yen.
Still, the leading crypto fails in comparison to the overall market cap of gold which currently stands at $10.928 trillion.
Bitcoin: Still A Long Climb To Reclaim Lost Glory
While holders and investors appreciate these kinds of victories that Bitcoin earn and put under its belt, it's undeniable that the asset dubbed as "digital gold" still has lots of work to do if it hopes to cement its status as the future of money.
According to the 5-day forecast of Coincodex, BTC is expected to slightly increase its trading price to $19,440. But the 30-day prediction for the digital asset is bleak as it points at another significant price dump to trade at $15,117.
Should this trend continue, Bitcoin's 4th quarter performance could be worse than the showing it had during the months of July, August and September.
Traders, investors and holders are all still looking forward with hopes that the cryptocurrency will emulate its previous bullish runs and deliver sizable gains and profits for them.

BTC total market cap at $371 billion on the daily chart | Featured image from Pinterest, Chart: TradingView.com