Data shows the Bitcoin exchange reserve has now declined to just 12.2% of the total supply, after investors withdrew 123.5k BTC this month.
Bitcoin Percent Supply On Exchanges Shrinks To 12.2%
According to the latest weekly report from Glassnode, exchange balances reduced by 0.86% of the supply in October alone.
The relevant indicator here is the "percent balance on exchanges," which measures the percentage of the total Bitcoin circulating supply currently sitting in the wallets of all exchanges.
When the value of this metric goes up, it means exchanges are receiving a net number of coins right now. Such a trend, when prolonged, could be bearish for the value of the crypto as it may be a sign of dumping from investors.
On the other hand, a decline in the indicator suggests investors are withdrawing a net amount of BTC at the moment.
Now, here is a chart that shows the trend in the Bitcoin percent balance on exchanges over the last few years: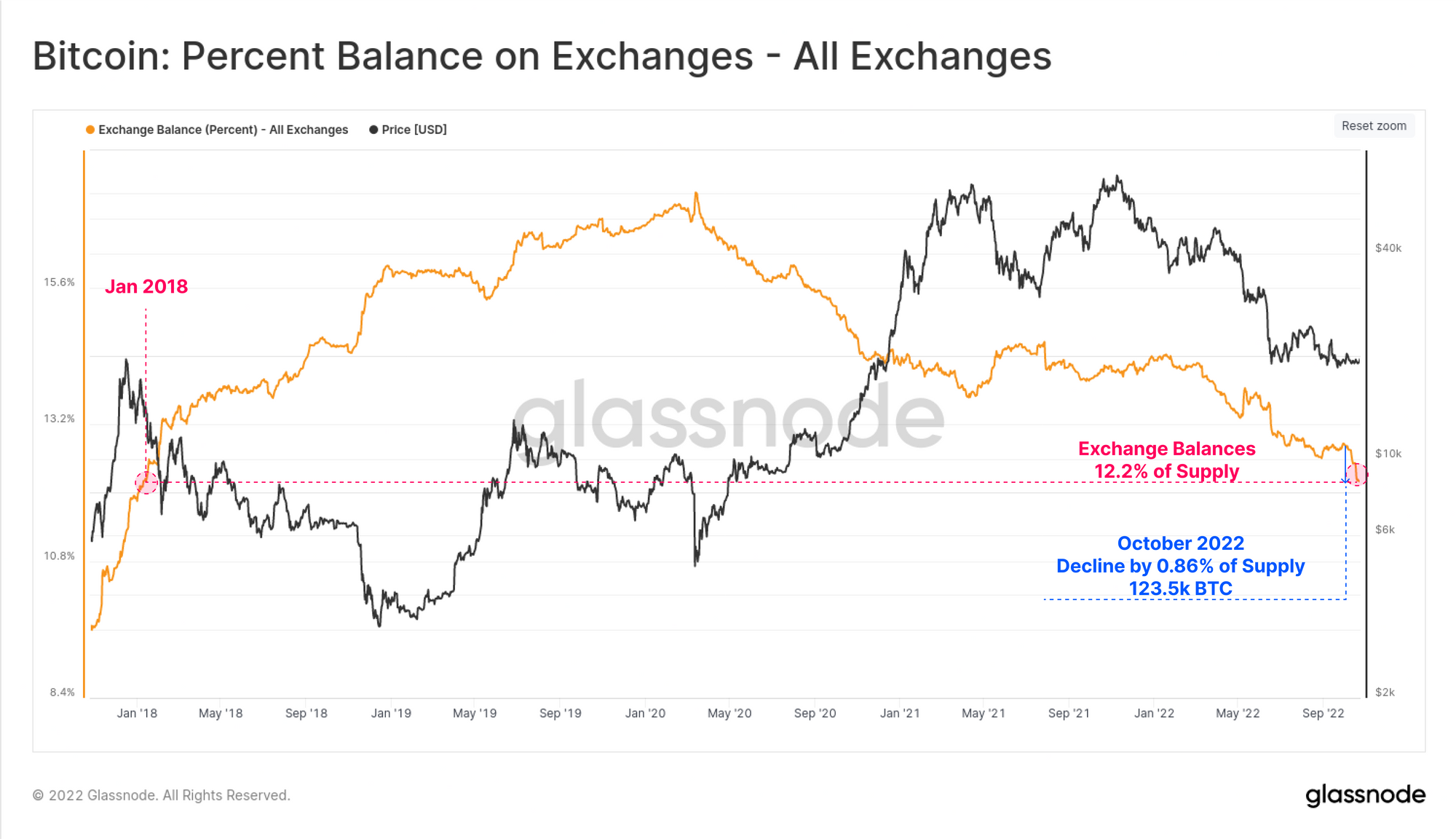 Looks like the value of the metric has dropped off hard during recent days | Source: Glassnode's The Week Onchain - Week 43, 2022
As you can see in the above graph, the Bitcoin percent balance on exchanges had been going down for a while now, but the metric saw an especially sharp decline recently.
In this month of October, there have been a massive 123.5k BTC net outflows in the market, accounting for a decline equal to 0.86% of the total circulating supply of the crypto.
In all, following this decline, the exchange reserves now hold only 12.2% of the supply. With this, the indicator is currently at the same level as back in the January of 2018.
This means that any volume that flowed into the exchanges after the cycle top of the previous cycle, has now been taken out by the investors.
The chart for the reserve of Coinbase specifically shows that the exchange has contributed to a lot of the recent decline, as the platform has seen outflows amounting to more than 41k BTC in the last week alone.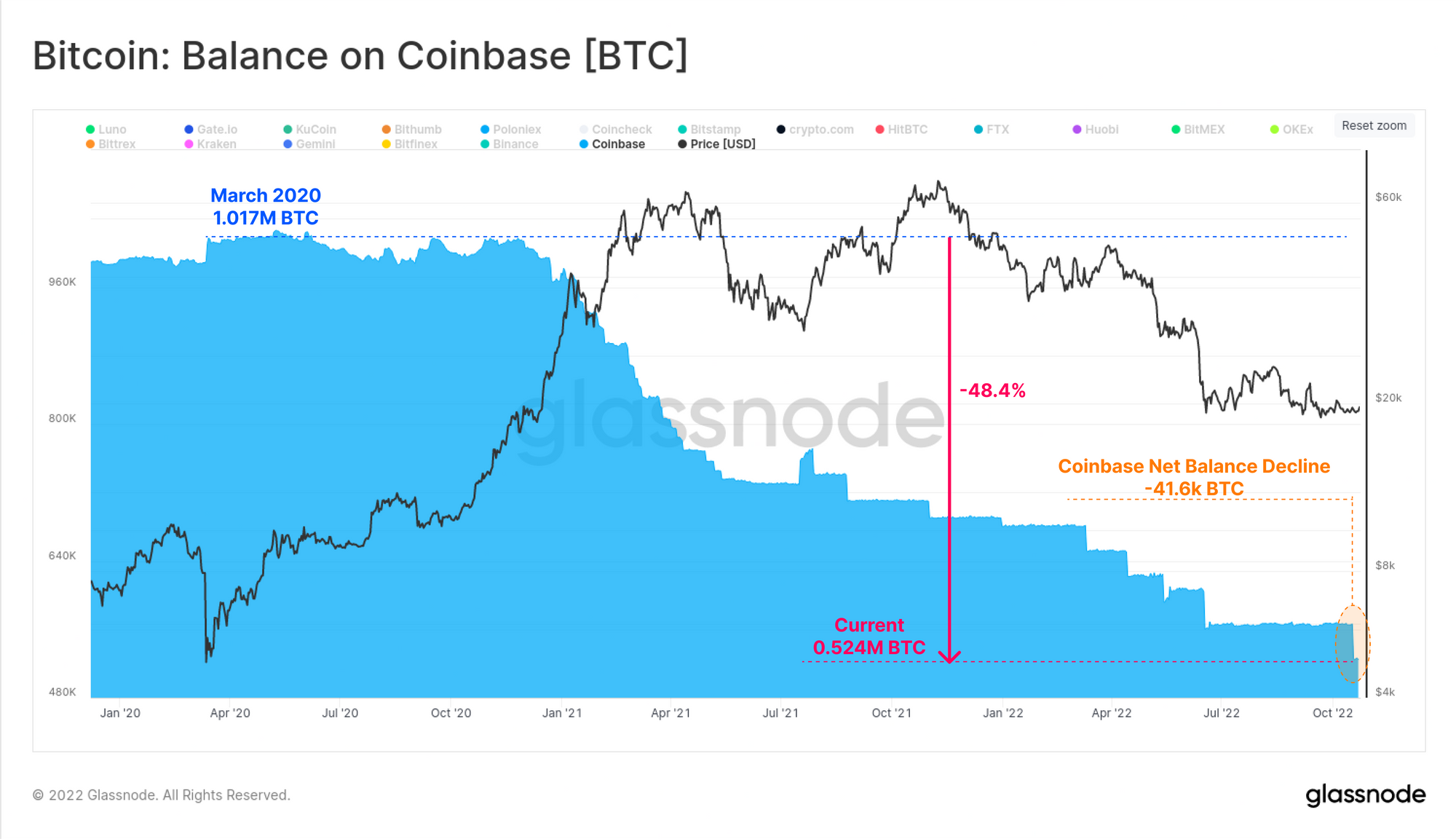 The balance on the exchange seems to have gone down by 48.4% since March 2020 | Source: Glassnode's The Week Onchain - Week 43, 2022
BTC Price
At the time of writing, Bitcoin's price floats around $20.6k, up 7% in the last week. Over the past month, the crypto has gained 9% in value.
The below chart shows the trend in the price of the coin over the last five days.
The BTC price seems to have surged up over the past day | Source: BTCUSD on TradingView
Featured image from Kanchanara on Unsplash.com, charts from TradingView.com, Glassnode.com